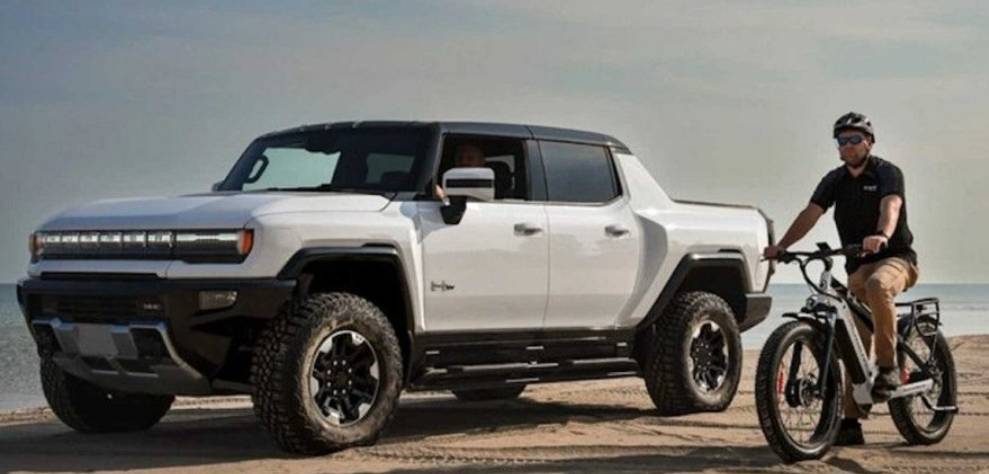 A motor is installed on each wheel of the GMC Hummer All-Wheel-Drive e-Bike. Four-wheel drive is designed to improve the cross-country ability of the electric bike.
The GMC Hummer lineup has been replenished with a new non-standard model – the All-Wheel-Drive e-Bike. It goes on sale for $3,999. This is reported by the website of the company Recon Power Bikes, which helped create an electric bike.
General Motors decided to open a new line of business for Hummer. Now, under this brand, they will produce not only SUVs, but also mountain bikes, of course.
The GMC Hummer All-Wheel-Drive e-Bike turned out to be very non-standard. The fact is that the electric bike is all-wheel drive, like all Hummers. Electric motors with a peak power of 1.6 liters are installed on both of its wheels. With. (1.2 kW) each.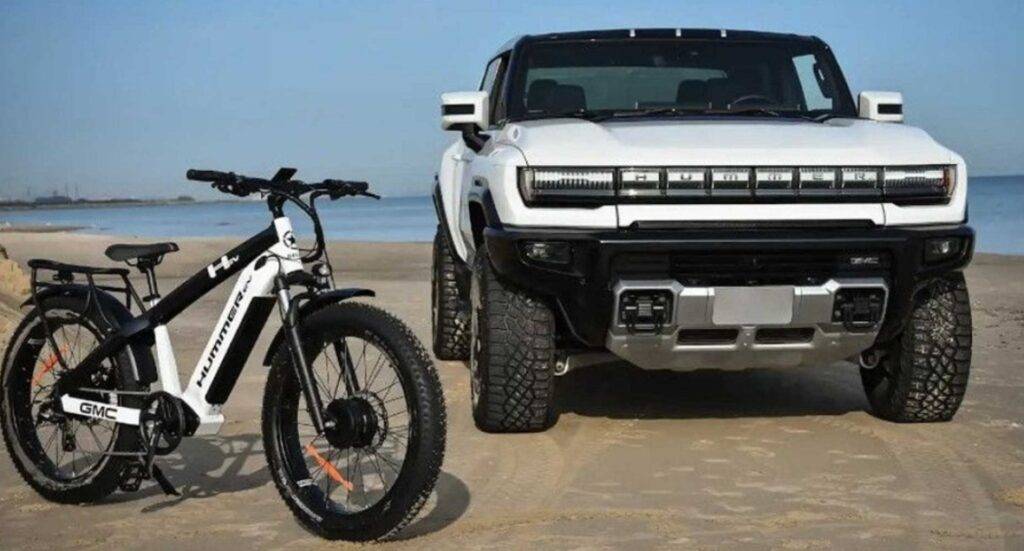 The total return of 3.2 liters. With. enough to accelerate to 45 km / h. The power reserve has not yet been disclosed, but it is known that the new Hummer received a battery with a capacity of 1 kWh.
Four-wheel drive and off-road tires provide the bike with good cross-country ability. The electric bike has several driving modes. If necessary, you can turn off the front or rear motor and make the bike monodrive. Disc brakes slow down the Hummer All-Wheel-Drive e-Bike.