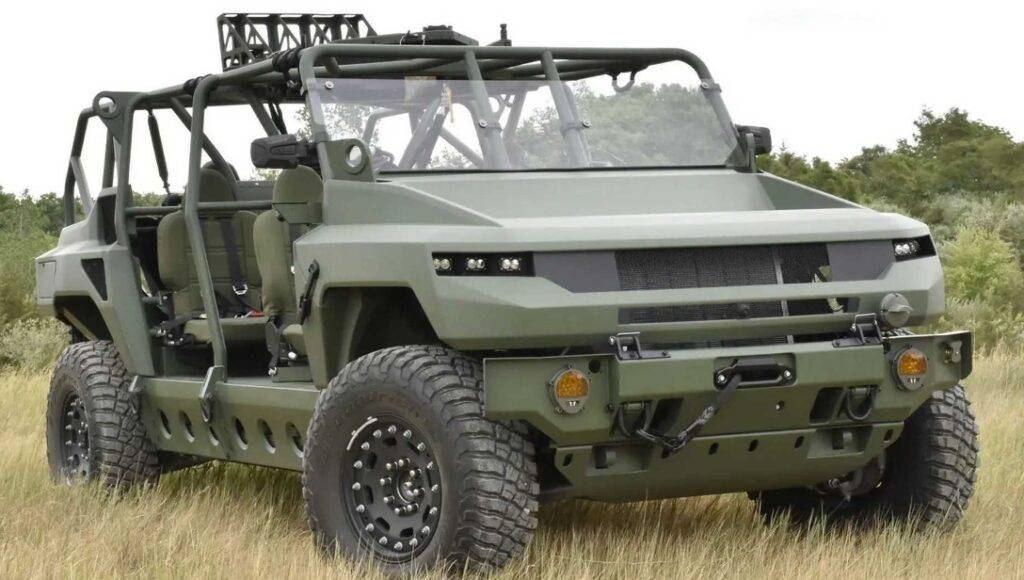 The adoption of the GM Defense e-MCV by the U.S. military is still uncertain
Several images of a military version of the GMC Hummer EV, developed by GM Defense, have recently emerged online. The vehicle was showcased at the Modern Day Marine 2023 event held in Washington, DC.
GM Defense has introduced its latest creation, the Electric Military Concept Vehicle (eMCV), emphasizing that it is primarily a concept. The company aims to initiate discussions and influence the future requirements of the military by showcasing the possibilities with this electric concept vehicle.
The eMCV, a modified version of the GMC Hummer EV designed for road use, has undergone various alterations while retaining its original underpinnings. Like its civilian counterpart, it features a massive 212 kWh battery pack and utilizes the same chassis. What sets it apart is the addition of a 12 kW diesel-powered generator, providing an extended range of approximately 300 miles (482 km) on a single charge. Moreover, GM Defense claims it can rapidly charge with 100 miles (161 km) of range in just 12 minutes.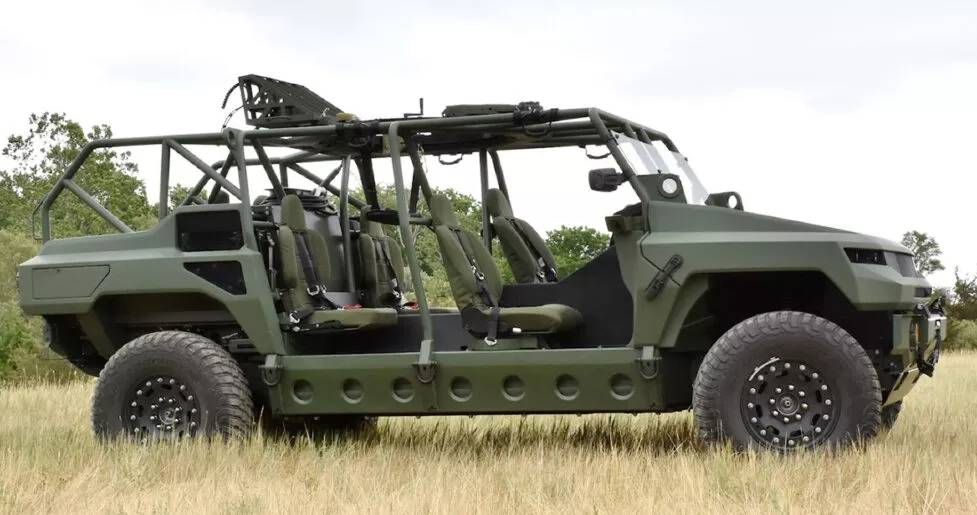 In addition to its electric powertrain, the eMCV features custom-designed wheels and larger 37-inch off-road tires. The brakes have been modified, and the new bodywork enhances approach and departure angles for improved off-road capabilities. To ensure its resilience and functionality, the concept incorporates a new tubular roll cage, Fox performance shocks, swing side-arm mounts, and a 46-inch gun ring.
Furthermore, the eMCV has been designed to accommodate six passengers and boasts innovative features such as "Silent Watch" and "Silent Drive" to aid in evading enemy detection during military operations.
At its launch, GM Defense highlighted the vehicle as a testament to their capacity to utilize cutting-edge commercial technologies to aid defense and government customers in transitioning towards a more electric, autonomous, and connected future. The eMCV serves as both a technology showcase and a concept development vehicle, providing valuable insights for their ongoing Series Hybrid Light Tactical Wheeled Vehicle development.