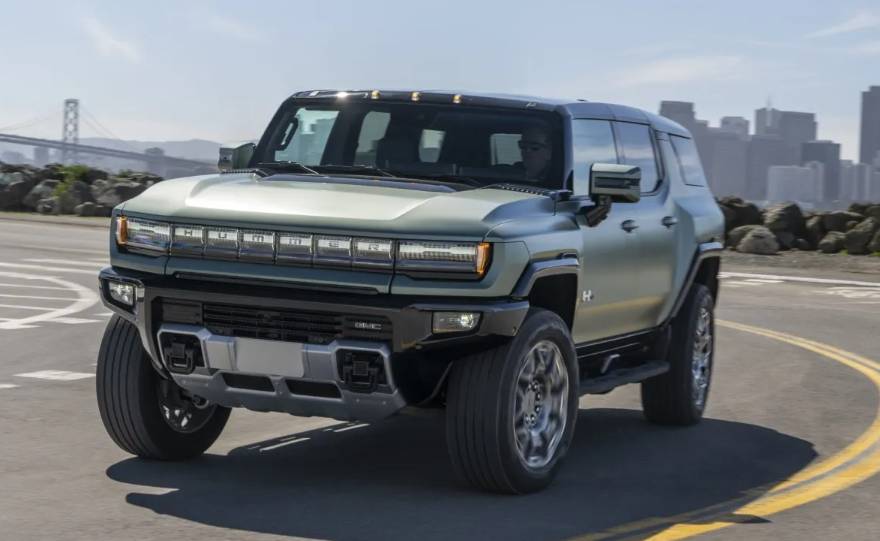 The Hummer brand has been revitalized by GMC with the unveiling of the Hummer EV SUV, complementing the previously launched Hummer EV pickup truck. As part of the new all-electric vehicle lineup, the Hummer EV SUV is poised to deliver remarkable capabilities and performance.
Sharing the same platform as the pickup truck, the Hummer EV SUV boasts many of the same capabilities and features. Nevertheless, the SUV variant has a different body style that offers more room and comfort to its occupants. Additionally, it is a bit shorter than the pickup truck, making it more maneuverable in confined areas.
The electric powertrain of the Hummer EV SUV is undoubtedly a standout feature. With three electric motors, it produces an impressive output of 830 horsepower and 11,500 lb-ft of torque, enabling the SUV to go from 0 to 60 mph in only 3.5 seconds. This level of acceleration is particularly noteworthy for a vehicle of this magnitude.
With a range of up to 300 miles on a single charge, the Hummer EV SUV sets a high bar for electric vehicles of its size. Charging options include a Level 2 charger or a DC fast charger, which can provide a fast charge of up to 100 miles in just 10 minutes.
Besides its notable on-road performance and range, the Hummer EV SUV boasts a variety of off-road capabilities. It features four-wheel drive and an adaptive air suspension system that can adjust the vehicle's height depending on the terrain. Moreover, the SUV is equipped with several off-road functionalities, including skid plates, rock sliders, and underbody cameras that offer a clear view of the terrain beneath the vehicle.
The Hummer EV SUV's interior is a blend of comfort and convenience, with a spacious and luxurious cabin. It can accommodate up to five passengers with the option to fold the rear seats down for extra cargo space. The vehicle is equipped with a large infotainment screen, a digital instrument cluster, and a variety of driver assistance technologies, making it a high-tech ride.
With four roof panels that can be removed and stowed in the rear cargo area, passengers can savor the thrill of open-air driving.
With its electric powertrain, off-road features, spacious interior, and advanced technology, the Hummer EV SUV is expected to be a popular choice among drivers who want a premium vehicle that is both stylish and environmentally conscious.