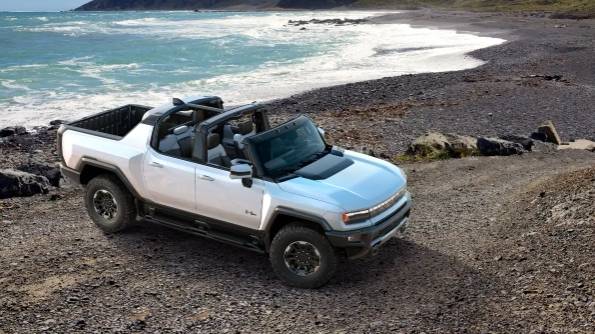 Weighing more than certain complete vehicles, the battery pack alone of the GMC Hummer EV is truly remarkable in size and weight.
The GMC Hummer EV, true to its Hummer heritage, is undeniably colossal in both dimensions and weight, and its efficiency as an electric vehicle is questionable. Munro & Associates' teardown of the vehicle sheds light on the packaging of GM's Ultium battery pack, and the verdict is not favorable—they seem to have fallen short in this aspect.
It is worth noting that Sandy Munro, despite pointing out the poor build quality of the Model 3, is still a fan of Tesla. Therefore, it's advisable to consider his observations with some skepticism. However, one undeniable aspect revealed by the teardown is the sheer size of the battery, which is truly impressive.
The Hummer EV is a heavyweight in its own right, weighing in at over 9,000 pounds. A significant portion of this weight can be attributed to its massive 246 kWh battery, which currently holds the title for being the largest in the industry.
According to engineers from Munro & Associates, Antonio DiNunno and Julian Aytes, when removed from the vehicle, the battery pack weighed a whopping 1,278 kg or 2,818 pounds. To put this into perspective, the pack weighs even more than the heaviest Mazda Miata available, a fully loaded Miata RF Grand Touring with an automatic transmission, which weighs 322 pounds less at 2,496 pounds.
For those concerned about the process of removing the battery for servicing, the engineers provided a warning. They noted that it was not a straightforward task, primarily due to the weight of the battery. However, the main challenge was attributed to the material used for the battery pack itself, which is stamped steel.
During the battery teardown, the engineers made an observation regarding the construction of the battery pack. Normally, they expect to find an aluminum cradle in other automakers' designs, aimed at reducing weight. However, GM took a different approach. The Hummer EV's battery pack is composed of multiple steel components intricately assembled with 3,500 laser welds. This choice of materials and construction method increases manufacturing costs for the truck.
The engineers also encountered challenges with other aspects of the battery pack, such as packaging difficulties. However, what still stands out to them is the sheer size and weight of the pack, which perhaps was to be expected considering the nature of the vehicle being an American icon.