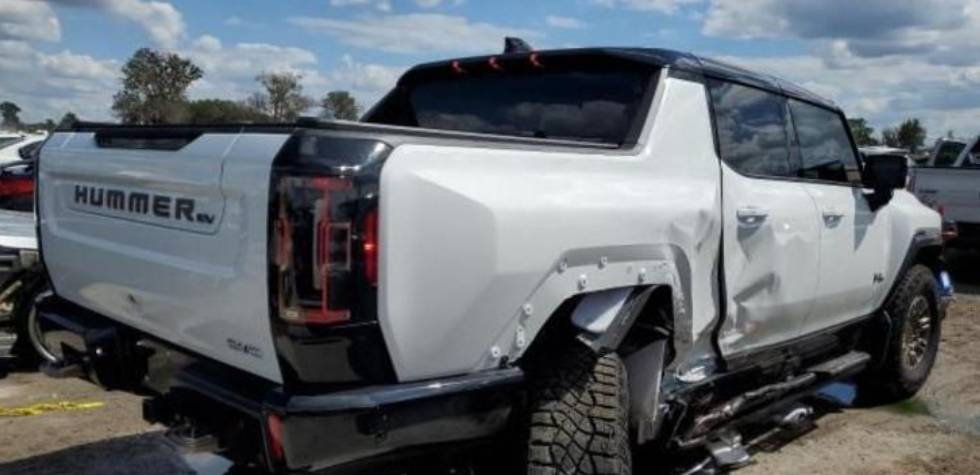 The official recommended price from the manufacturer for a new car, at one time, was about $110,000.
Since its inception, the GMC Hummer Edition 1 has made a lot of noise. So, the first batch of these electric cars at a price of just over $ 100,000 apiece was dismantled even before the premiere of the first car. In the future, resellers resold the first electric pickup truck from GM for 250-300 thousand dollars.
Since the company's factory still cannot cover the needs of everyone in this car, any car that appears on the secondary market is quickly gone. At the same time, even those cars that are far from being in the most ideal condition are dismantled. So, recently at the Copart auction, they put up, probably, the first beaten Hummer electric pickup truck.
GMC Hummer Edition 1 up for auction on October 20, 2022 in Florida. If this car were intact, then its cost would be in the region of $198,000. According to the forecasts of insurance experts, repairs will cost about 17.5 thousand dollars, so a broken car in the rear right wheel does not look like such a bad idea.
It is also known that the car is relatively new and was released from the factory in March 2022, and since then the car has traveled only 3 thousand kilometers. Who exactly bought this car is unknown and there is a small chance that the restored Hummer EV will soon be seen in Ukraine. In any case, buying a car even at such a "sweet" price is a risk, because the cost of spare parts and their availability for such a rare car raise many questions.