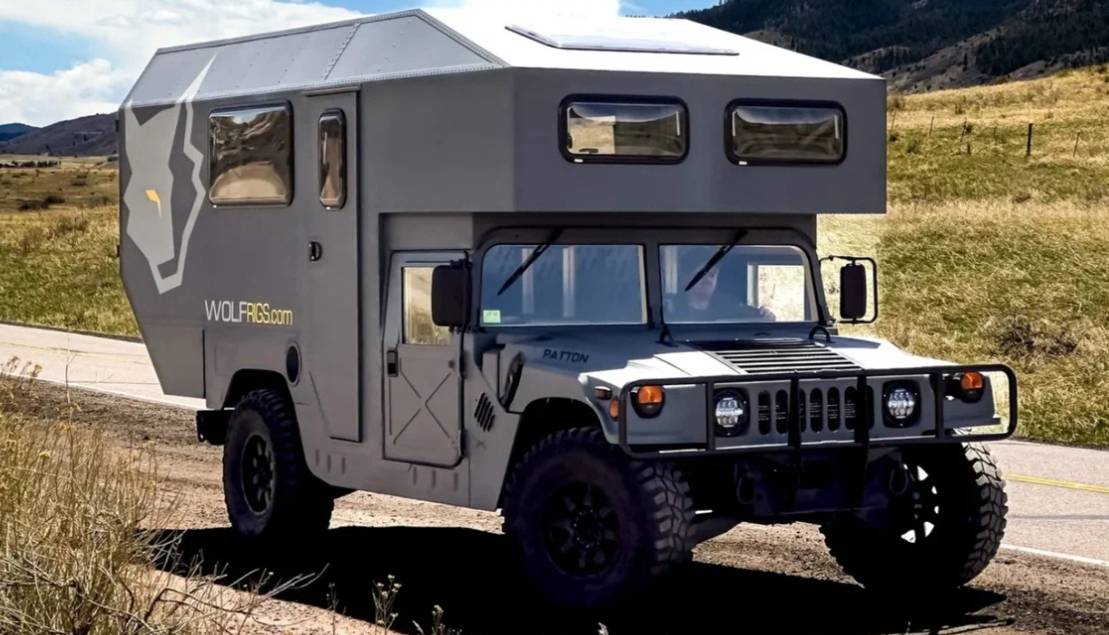 American Reed Gerdes, who once decided to build the perfect vehicle for autonomous travel, organized the whole company Wolf Rigs for this. As his friend Kyle revealed in a video on Gott Love, after a series of trial and error, Reed came up with the idea of ​​using a Humvee SUV chassis. He already has the first prototype called Patton ready, and Reed Gerdes is seriously ready to start small-scale assembly of such campers.
Reed decided to give up his own house and move to a life on wheels about four years ago (in the video he calls it his dream). At first, Gerdes expected to build a mobile home based on a bus, but after two attempts he abandoned this idea: the chassis was not suitable.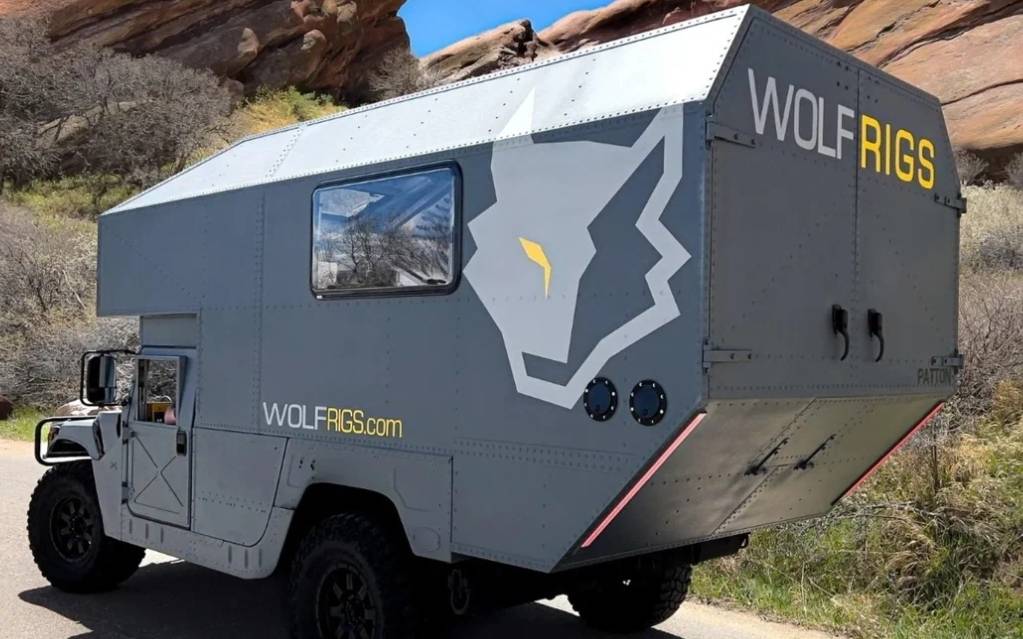 He began experimenting with the Humvee for greater off-road capability and versatility of the motorhome a year and a half ago. Now Gerdes has already prepared a body project for the camper: he does not just install some kind of superstructure on the SUV, but completely reworks the Humvee, turning the living capsule into a structural part of the SUV. As far as can be judged from the video, there is direct access to the cockpit from the habitable part.
As for the interior, at the moment, Reed has only released computer sketches of the design of the living space. It is assumed that Wolf Rigs machines will be equipped with a dining area, a kitchen, a bathroom with a full-size shower and a huge bed. When exactly Gerdes plans to complete development and bring his residential SUVs to the market has not yet been specified.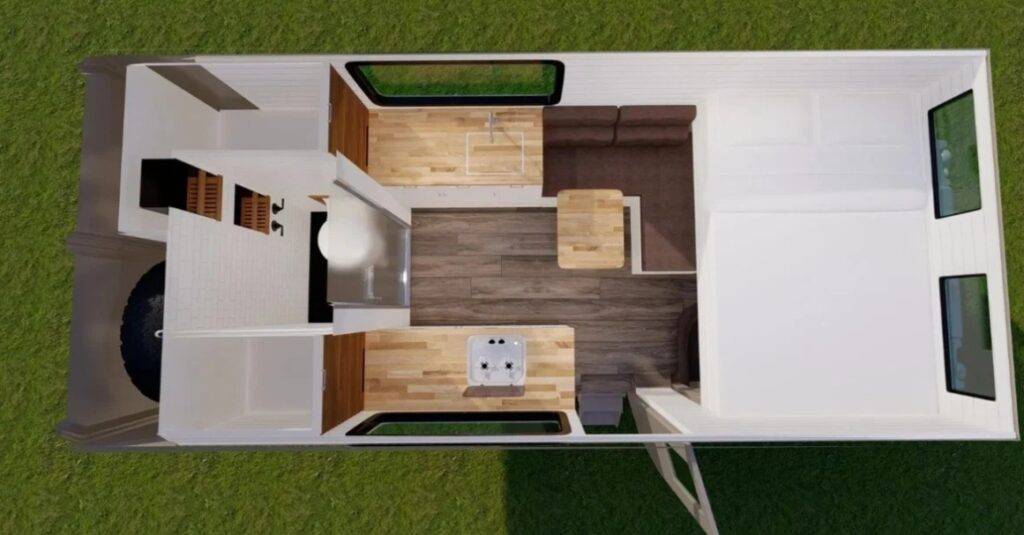 The project requires the purchase of a HMMWV – but it is not often available for sale, HMMWVs can only be purchased, decommissioned from the army, through auctions of the Ministry of Defense. Most HMMWVs sold are obsolete or inoperable and must be repaired. Trucks often can't move on their own, but that's not a problem, that's where A-1 Auto Transport Inc can help. Recall that the HMMWW is the military version of the Hammer.