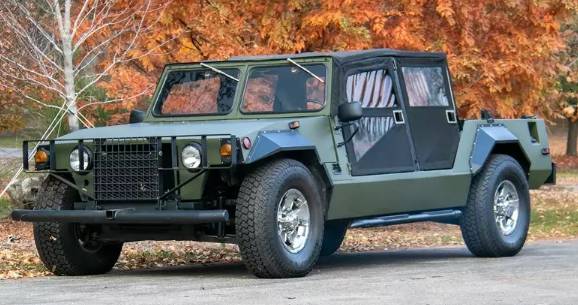 On a rare 1981 Teledyne Continental today, one of which is up for auction.
The name Hummer has become a household name, but things could have turned out quite differently.
In 1979, the US Army ordered a multi-purpose wheeled vehicle – HMMWV, and several companies responded to the tender. The winner was AM General. But Teledyne Continental also participated with its Cheetah.
The Cheetah was designed by Mobility Technology International, a subsidiary of Chrysler, which, incidentally, designed the 1977 Lamborghini Cheetah.
The Cheetah was equipped with a 5.9-liter V8 petrol engine and a three-speed automatic transmission. But the army wanted a diesel powertrain. As a result, Cheetah was equipped with a 6.9-liter V8 diesel engine from International Harvester.
Then everything is like a fog. Teledyne Continental claimed to have built 11 prototypes, which appeared to include soft-top versions, an ambulance, and a gun-toting combat vehicle.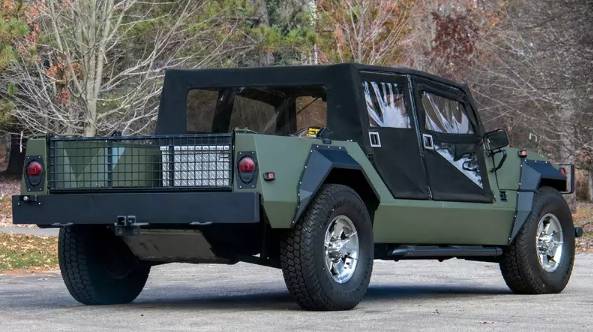 The prototypes were delivered for testing in 1982. However, the company failed to get the coveted state contract, and the model has sunk into oblivion.
And now the Teledyne Continental Cheetah is back in the spotlight – one of them will be auctioned off in January. The machine has an aluminum body, painted in olive green, which contrasts with the black fender arches.
The auctioned example features a tubular front bumper, all-wheel drive (of course), black soft top, black side steps, short cargo bed, five-spoke wheels with Goodyear Wrangler GS-A tires.
There is no auction estimate, but the cost will be decent, as the car is sure to interest military collectors.