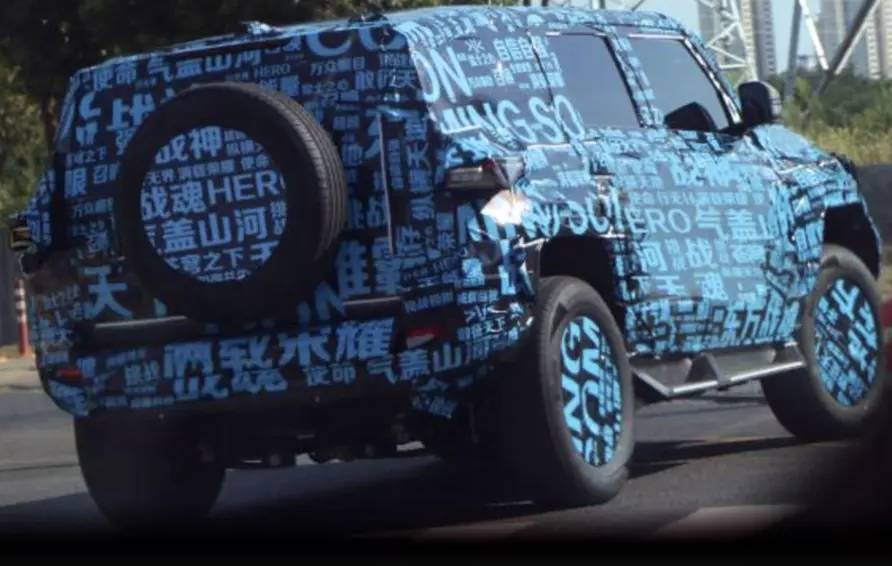 1070-horsepower brutal SUV from China will go on sale in 2023
At the disposal of the Chinese media were spy photos from the tests of the Dongfeng Warrior M18-2 all-terrain vehicle. The camouflaged prototype resembles a Hummer, and given that the Warrior M18-2 is driven by an electric propulsion system, it can be written down as a potential competitor to the GMC Hummer EV introduced last year. It is known that the output of the Warrior M18-2 electric motors reaches 1070 horsepower, it accelerates from standstill to "hundreds" in less than five seconds, and the cruising range on a single battery charge is 500 kilometers.
The Warrior M18 (known in China as Mengshi – "warrior") is built on the MORV platform developed by Dongfeng for electric vehicles. The lineup should include three models, designated M18-1, M18-2 and M18-3, and spy photos show the five-door M18-2, which is expected to debut next year.
In the pictures, which the Chinese Automobiles portal drew attention to, the SUV is completely wrapped in camouflage: even the spare tire placed on the fifth door was sealed with a film. At the same time, you can already see the protruding rear lights, squared wheel arches and footboards. In general, the body of the electric car looks modified and ready to be launched into the series.
In the meantime, a test assembly of Warrior is being carried out, and a full-fledged launch of mass production is scheduled for 2023. At the first stage, it is planned to produce 20,000 SUVs a year, and then the volume will be increased to 50,000. Approximate prices are also known: 600-700 thousand yuan (7.2-8.4 million rubles at the current exchange rate). Dongfeng intends to sell more than four thousand cars per month.
It is worth noting that Dongfeng acquired a license to produce Hummer / HMMWV from AM General back in the mid-2000s, and produced copies of American SUVs for the needs of the army. There is also a civilian version of the Dongfeng Warrior M50 – a pickup truck with a four-cylinder 4.0-liter Cummins turbodiesel with a capacity of 200 horsepower, which costs 668.8 thousand yuan (5.7 million rubles at today's exchange rate).