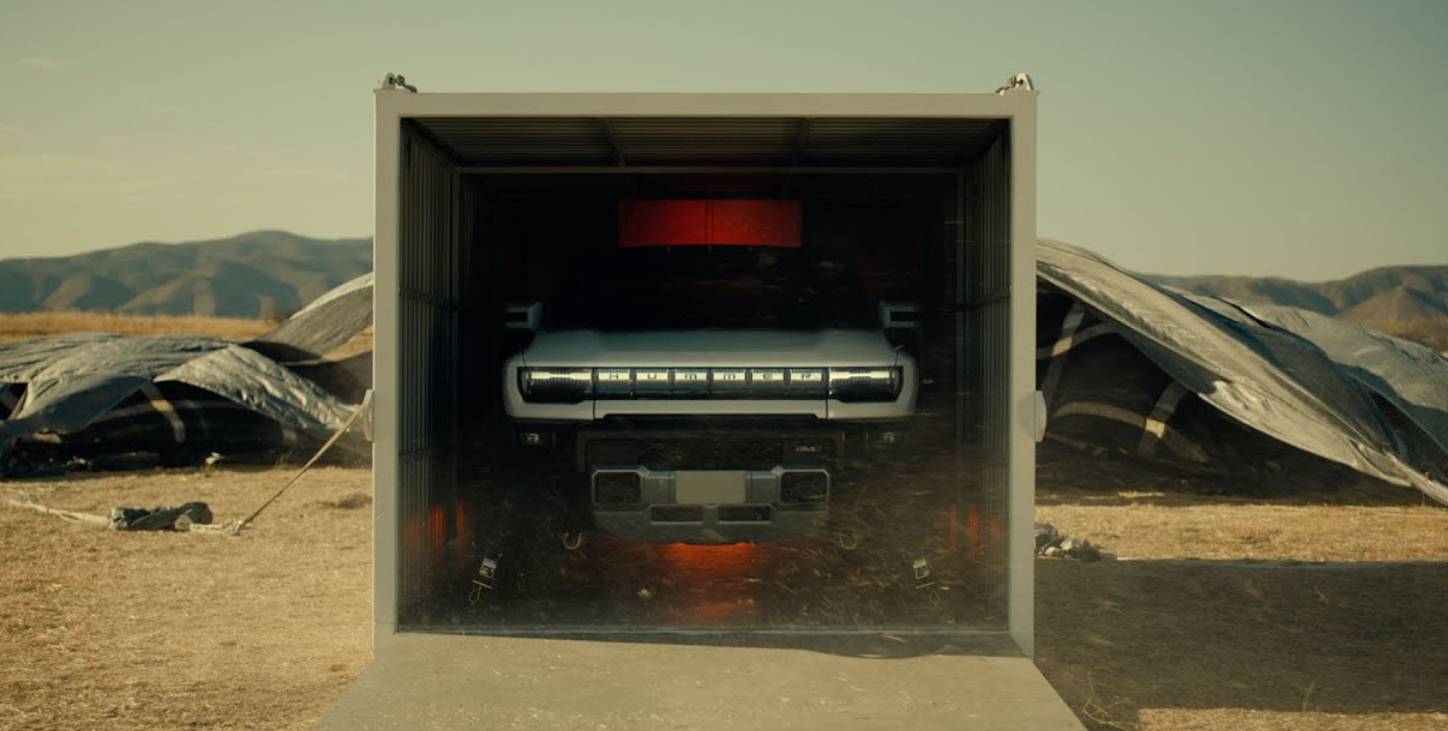 The American company GMC (part of the GM concern) has announced the signing of an agreement with Activision, the publisher of the Call of Duty series of action games. The Hummer EV electric supertruck will appear in the next two parts of the game universe: the developers showed how it might look in the announcement video.
The pickup truck appears at the very end of the video, although in fact it is present from the very beginning: a Hummer EV leaves a container parachuted from a transport aircraft along with paratroopers. Their emotions from the instantaneous thrust developed by the electric motors of the Hummer EV are also briefly demonstrated. It is noteworthy that the appearance of a civilian electric car for military action did not change.
According to GMC, "Hummer" will play the role of "almost silent and very dynamic" transport for players. The pickup truck will appear in Call of Duty: Modern Warfare II and Call of Duty: Warzone 2.0, both of which are slated for release this fall.
It is possible that a video game will be the only way to ride a Hummer EV in the coming years. The concern already has 90 thousand pre-orders for an electric pickup truck, but the lack of microelectronics and batteries does not allow reaching the planned production volumes. As Autoevolution clarifies, GMC will take about five years to develop all existing orders (if the situation does not change for the better).