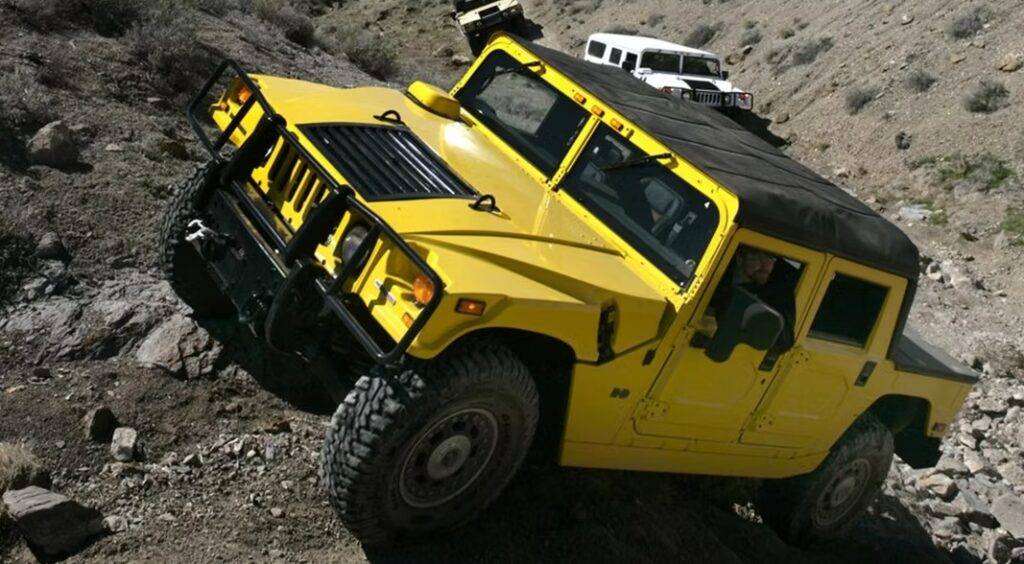 The Hummer H1 is a civilian version of the military vehicle known as the Humvee (High Mobility Multipurpose Wheeled Vehicle), which was developed by AM General in the 1980s for the United States Armed Forces. The H1 was first introduced in 1992 as a street-legal version of the Humvee and was produced until 2006. Despite its discontinuation, the H1 remains a highly recognizable and iconic vehicle, known for its rugged, off-road capabilities and distinctive design.
One of the main reasons the H1 is still considered "badass" is its exceptional off-road capabilities. Its four-wheel-drive system, high ground clearance, and large tires allow it to tackle a variety of terrains, including rocks, mud, and snow. Additionally, its durable construction and powerful engine make it well-suited for use in harsh environments.
The H1 is also known for its unique design, which includes a boxy body, large front grille, and wide fenders. The H1's exterior is unmistakable and it still turn heads when see one on the streets.
The Hummer H1 was originally equipped with a 6.2-liter diesel engine that produced around 160 horsepower and 345 lb-ft of torque. This engine was paired with a four-speed automatic transmission and a full-time four-wheel-drive system. Later on, a 6.5-liter turbo diesel engine was offered which produced around 195 horsepower and 430 lb-ft of torque.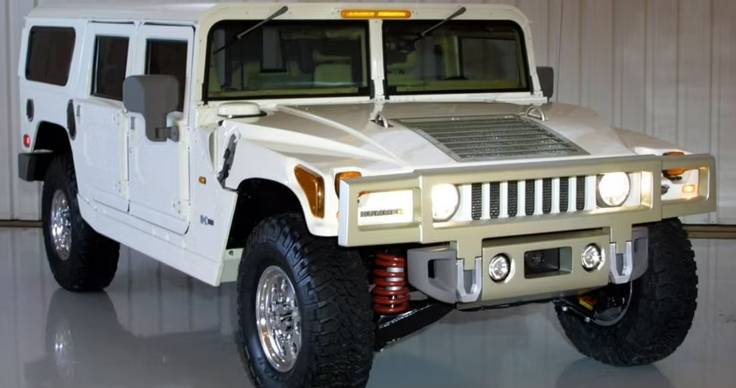 The H1's powertrain and suspension system were designed to handle extreme off-road conditions. The H1 has a high ground clearance of 16 inches and large 33-inch tires. The H1 also has a central tire inflation system that allows the driver to adjust the tire pressure on the fly to suit the terrain.
The H1 also features a number of other off-road-oriented features such as a locking differentials, skid plates, and a winch. The H1 also equipped with a four-wheel-drive system that can shift on the fly, allowing the driver to switch between high and low range gears. Additionally, the H1 has a very low crawl ratio of 16.5:1 that makes it capable of climbing steep inclines and traversing rugged terrain.
In terms of exterior and interior features, the H1 comes with standard features such as power windows, power door locks, and an AM/FM radio. The H1 also has an air conditioning system and a heater to keep the cabin comfortable. The H1 also comes with a sunroof and a rear-view camera as optional features. Some models also came with leather seats, power steering, and a GPS navigation system.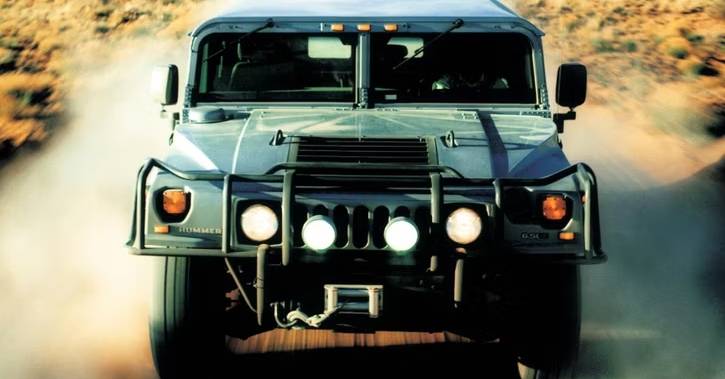 In terms of safety, the H1 is equipped with anti-lock brakes, airbags, and a roll cage. The H1 also comes with a number of other safety features such as a fire extinguisher and a first-aid kit.
However, the H1 is not without its drawbacks. One of the main disadvantages of the H1 is its poor fuel economy. It's not uncommon for the H1 to get only 8-10 miles per gallon. The H1 is also quite large, making it difficult to maneuver in tight spaces and challenging to park. Additionally, the H1 is relatively expensive to maintain and repair, with parts often being costly.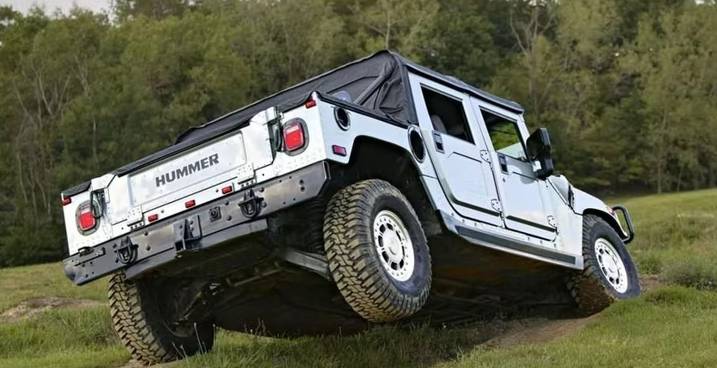 Despite its drawbacks, the H1 is still a favorite among off-road enthusiasts and collectors. It's not uncommon to see H1s that have been modified and customized with larger tires, custom paint jobs, and other aftermarket parts. Additionally, it is often used as a base for tuning and customizing projects.
In 2006, the final year of the Hummer H1's production, Arnold Schwarzenegger voiced the Hummer H1 in Pixar's hit film, "Cars". The Hummer H1 in the "Cars" film was known as The Governator. In the Cars film shown to be a skilled off-road driver and is often called upon to help his friends out of tight spots.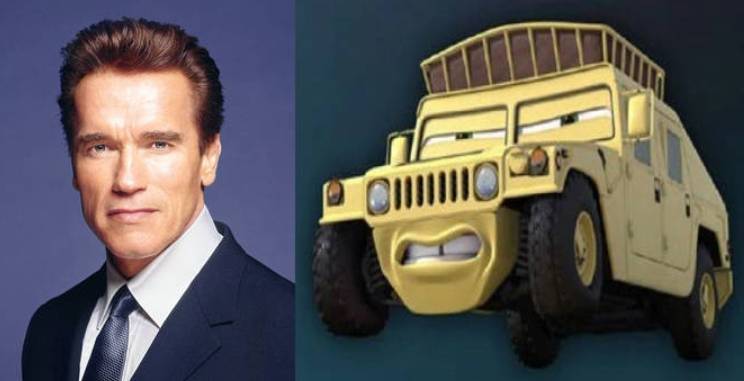 Overall, the Hummer H1 is a true American icon and a symbol of ruggedness and off-road capability. It may not be the most practical or fuel-efficient vehicle, but its exceptional off-road capabilities and distinctive design make it a favorite among enthusiasts and collectors.