It is three times larger than the original.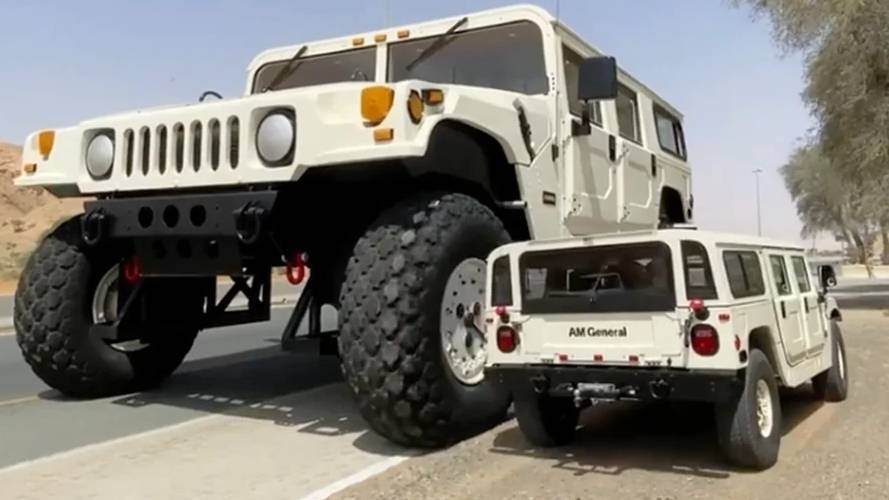 When it comes to automotive eccentricities, there's no doubt that the Middle East is where they abound the most, mainly because of the sheikhs who are avid to buy and customize models of all kinds.
A sample of what is in those parts of the world is the Hummer H1 X3. Owned by Hamad bin Hamdan Al Nahyan, owner of the largest collection of 4×4 vehicles in the world, with more than 700 vehicles, this Hummer has the peculiarity of having spectacular dimensions.
At three times the size of the original—hence the X3 designation—this Hummer's bulk is the closest thing to a mining truck.
In total, the body of the H1 X3 measures 14 meters long, 6 meters wide and 6.6 meters high. Of course, with these dimensions, rolling through the streets requires escort vehicles and people to help you due to the oversize.
Just moving from the Sheikh's house to his private vehicle museum (Al Madam's OffRoad History Mudeum) was quite a journey.
Among the particularities of this Hummer H1 X3 is the quartet of diesel engines and the cabin distributed on two floors, equipped with bathroom and kitchen.