The Dartz Prombron is the car that Hollywood actor Sacha Baron Cohen drives in the movie The Dictator. In this film Cohen plays Admiral General Haffaz Aladeen of Wadiya.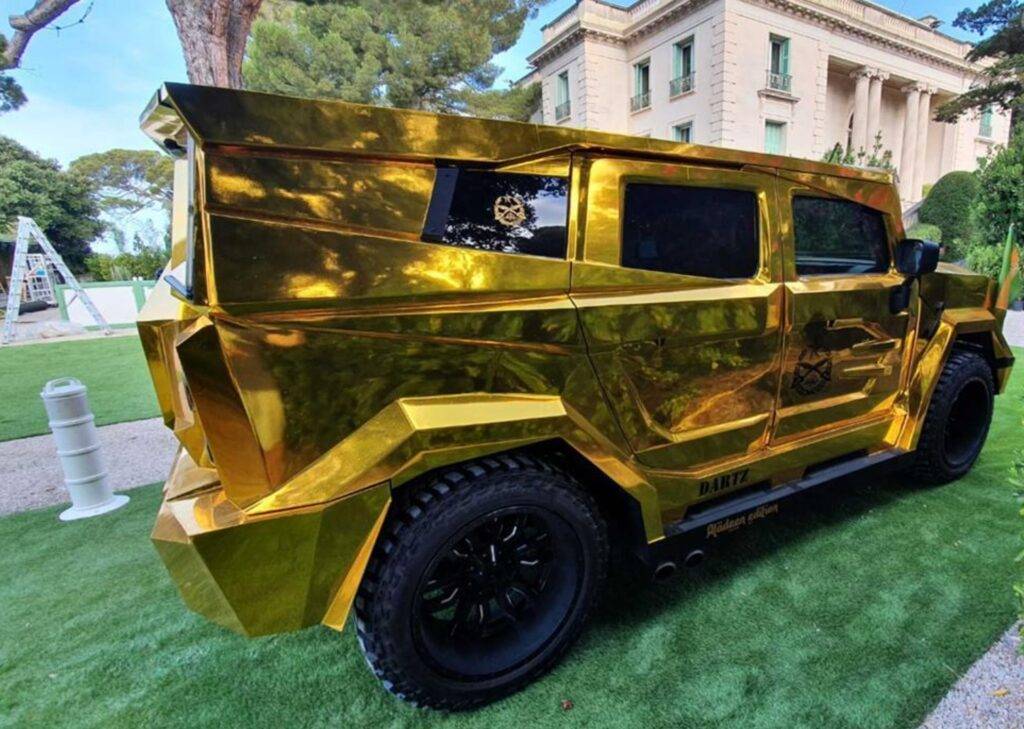 This golden Dartz Prombron was built expressly for said film. Now Dartz announces that it is putting on sale the last unit of the commemorative limited series of the film baptized as Gold Aladeen Edition.
The car is based on a Hummer H2 powered by a V8 engine that claims 405 hp. The Hummer H2 was the second model marketed by the North American firm Hummer. A brand that will return to activity soon with an electric pick-up.
The Dartz-made bodywork is finished in the same gold finish worn on the car used by Sacha Baron Cohen in the movie The Dictator. The price it will fetch is expected to be between $500,000 and $750,000.
If the exterior looks flashy. The interior of the Dartz Prombron does not disappoint either. Two-tone upholstery, wood inserts… It even has a safe under the front center armrest that opens using a fingerprint.